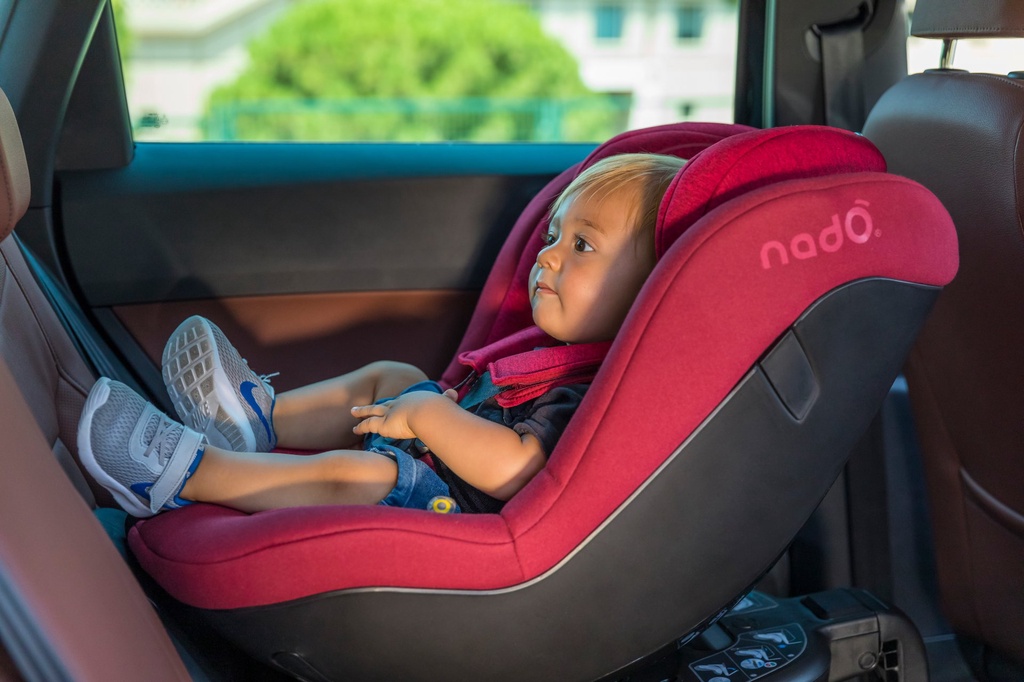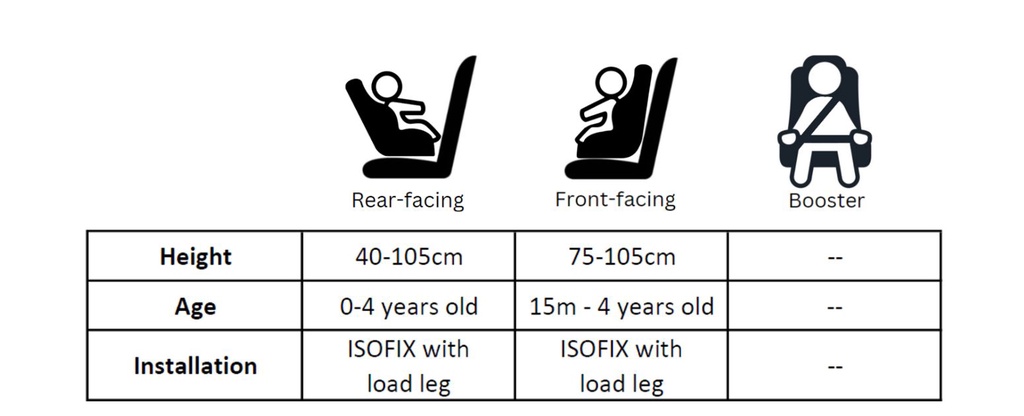 Our 360 Spin I-Size Car Seat Provides Better Protection from Side Impacts
When it comes to protecting your child in an accident, there's no room for error. We all know that side impacts are the most dangerous type of crash and that a rear-facing seat is the safest place for your little one. That's why we've designed our i-size car seat to give your baby the maximum amount of protection. It features a deep shell, which helps reduce the risk of head contact in an impact. 
Our Nado O3 i-size car seat has also been put through a lot of tests to make sure it meets European safety standards for protection against side impacts at all speeds. Not only that, it is ADAC-tested, which has a higher speed limit. So, rest assured that you're giving your child all the protection they need when they're riding in your car!
Its 360-degree rotation feature allows you to adjust the seat as needed to get it facing the correct direction. We've got your child's comfort covered with the memory foam padded cushion, and his safety is guaranteed with the integrated alarm system that sets off if he is not secured in his seat. 
𝗙𝗲𝗮𝘁𝘂𝗿𝗲𝘀:
Memory Foam seat cushion for maximum comfort
360 Rotation System for easy handling
LED screen integrated with Smart Alarm System to troubleshoot installation
LED screen to show installation error on ISOFIX bar, load leg or rotation system
SPS system for side impact protection
4 smooth and easy recline positions
5-point harness system (40-105cm)
Auto harness adjustment using headrest
Multi-level adjustable headrest for protection
Additional thick head and infant body support
Soft cationic fabric for extra comfort
Removable fabric for cleaning – keep it clean!
𝗦𝗽𝗲𝗰𝗶𝗳𝗶𝗰𝗮𝘁𝗶𝗼𝗻𝘀:
European Standard: ECE R129
Weight: 15.5kg
Dimensions: 45 x 68 x 62 cm
Lowest Harness Slot: 21cm
Highest Harness Slot: 32cm
Equipped with MIROS QR code
ADAC child car seat tested & approved
𝗔𝗰𝗰𝗲𝘀𝘀𝗼𝗿𝗶𝗲𝘀:
2 AA battery, insert it to a compartment underneath of the seat base, change the batteries whenever the low battery warning signal is displayed
𝗥𝗲𝗰𝗼𝗺𝗺𝗲𝗻𝗱𝗲𝗱 𝗨𝘀𝗲:
Newborn to 4 years old – Up to 18.5kg (40 – 105cm)
𝗪𝗮𝗿𝗿𝗮𝗻𝘁𝘆:
4 years warranty on manufacturing defect
Entitled for Koopers 1-to-1 Crashed Exchange Program
How to choose your Car Seat?
For new parents, child car seat information can be overwhelming. Don't worry, Koopers is here to explain in the simplest form in regards to the technical and safety information. With this guidance, you will be able to select the best child seat for your little one.
In Malaysia, every car seat should conform and pass the Europe regulations before sold in the market. There are two types, namely, ECE R44/04 and ECE R129. What are the differences?
ECE R44/04 is based on child's weight while ECE R129 is based on child's height. Under ECE R44/04, each child seat model is tested and classified under different weight class (also known as Group). The weight for each Group is fixed across all ECE R44/04 car seats
Car Seat Installation methods
Once you have narrowed down the options based on the weight class, next is to look at the child seat installation method(s). A correct installation will reduce the risk of injury during a collision. Similarly, a poor or inaccurate installation will lead to a bigger risk of injury.
Based on ECE R44/04 regulations, there are two ways to secure the child seat in a vehicle, either BELT or ISOFIX. ISOFIX comes with either top-tether or support leg option. Please take note that no matter what type of installation method, all child car seats should be secured by a 3-point installation.
EASIER & FASTER CARSEAT INSTALLATION METHODS
What is ISOFIX?
ISOFIX comes with top tether or support leg option. If your vehicle is equipped with ISOFIX anchorage points, you can install an ISOFIX car seat by simply attach the child car seat ISOFIX connectors onto the vehicle's anchorage points. Once locked, attach and tighten the top tether hook onto the compartment stated. If you opt for an ISOFIX with load leg, lengthen the leg until it touches the ground of the vehicle firmly. With ISOFIX, there is no need to utilise the vehicle seat belt.
TOP TETHER vs LOAD LEG
What is a top tether?
A top tether is attached to the child seat and usually found behind the child seat. Top tether should be placed over the backrest of the vehicle seat and attached to the top tether anchorage point. The purpose of the top tether is to help prevent roll over of the child car seat in the event of an impact, and thus, reducing the risk of injury.
What is a load leg?
A load leg is a support which extends from the base of a child car seat to the floor/ground of the vehicle. The purpose of the load leg is to absorb impact and prevents roll over during a collision.
Select a child car seat that has a compatible installation method with your vehicle. Do check the availability in your vehicle before you purchase the child car seat. You are not allowed to modify the seat to fit the vehicle. Do not buy an ISOFIX car seat if your vehicle doesn't have ISOFIX system.
You may click here to check on the QR Code & E-manual of the car seat above or if you would like to check out other platforms
Youtube [CLICK HERE]